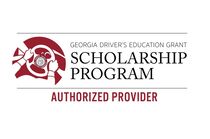 Go to: www.georgiadrivers.ga.gov to see if you qualify for a grant!
DRIVERS EDUCATION


We offer​

Online- 30hr class only $18.95 + for a limited time receive a $25 voucher toward driving lessons.
$125- 30hrs. 30 Classroom

Drivers Education that satisfies Joshua's Law.

$125- 2hrs. Driving Test refresher

$285- 6hrs. Individual Behind the wheel training (vehicle provided) with our 6hr defensive driving class!

$350- For 30hrs./6hrs complete class and behind the wheel training.

$450- 10hrs. behind the wheel training

.

Now scheduling 30hr Joshua's Law Courses*
​Gift certificates available!


All classes are 8:30am-4:30pm

​Upcoming Classes:
November 17th-20th
​
Flexible make up days and hours.

*$350 fee covers over 30 hours of interactive classroom training that satisfies Joshua's Law License requirement-Plus 6 hrs. Individual behind the wheel training!
There are three two-hour driving times arranged with one of our instructors (we provide the specially equip vehicle). Students MUST attend all thirty hours of classroom instruction and complete six hours of behind the wheel instruction to pass the course. Students must have a valid permit (learner's) to be eligible for behind the wheel lessons. We have a Payment plan available.
We use AAA teen programs .